Eventz Cruise and Golf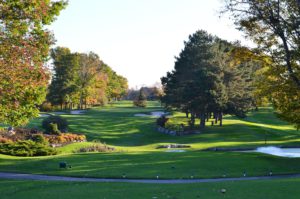 The Ultimate in Golf Holidaying – Connect the joy of golf with a cruise holiday. Now you or your club or group of friends can join other golfers as you play at designated ports on your trip. You only need to bring your clubs, pack your bags and leave the rest to us. Simply unpack & indulge yourself with the entertainment, food, and on-board activities.
If your companion does not golf, they can elect to do a tour while in port or stay on board and enjoy the activities of the ship. We have attractive non-golfer and single cabin prices available. Other inclusions we offer are flights, drink packages, land tours & specialty restaurants.
Itineraries:
Golf Cruise itineraries are listed with options for non-golf companions to share your cabin. There are different types of cabins to suit your preference.
| CODE | Event | Eventz | Dates - 2022 | Details | Nights | Enquire |
| --- | --- | --- | --- | --- | --- | --- |
| EC221114 | Celebrity Eclipse | Cruise and Golf Tour | Nov 14 - 27 | Sydney, the Sounds, Dunedin, Christchurch, Picton, Napier, Rotorua, Auckland, Bay Isl Sydney | 13 | More Information |
| EC221127 | Celebrity Eclipse | Cruise and Golf Tour | Nov 27 - Dec 9 | Sydney, the Sounds, Dunedin, Christchurch, Wellington, Napier, Rotorua, Auckland, Sydney | 12 | More Information |
| EC221220 | Celebrity Eclipse | Cruise and Golf Tour | Dec 20 - Jan 2 | Sydney, the Sounds, Dunedin, Wellington, Gisborne, Rotorua, Bay Isl, Eden, Sydney | 12 | Enquire Now |